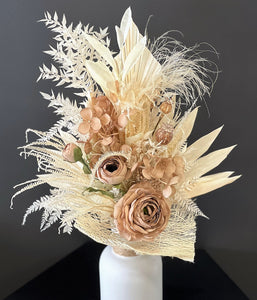 Substitution Policy
The product pictured is a guide for our florists to create, and every effort is made to ensure it is as close to possible to the image pictured. Due to seasonal availability, local availability, gifts and container availability there are times however when this is impossible.
If certain flowers or containers are unavailable we will substitute it with another item of similar design, colour, quality and price.
By choosing a different colour/flower scheme our florists will select as many mentioned flowers combined with seasonal flowers to create a custom gift.
By checking out you agree to our substitution policy.